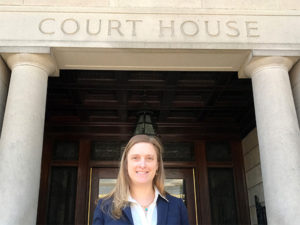 ABOUT LANA SULLIVAN
Lana Sullivan has been practicing law for 20 years.  She has an extensive background representing individuals and businesses in a variety of disputes in the trial and appellate courts, before agencies, and at grievance hearings, mediations, and arbitrations.
Ms. Sullivan is an experienced trial lawyer and recently prevailed on an unpaid wages and sexual harassment case, securing a jury verdict of over $3 million dollars for her client.
Ms. Sullivan has the specialized expertise and knowledge to successfully navigate the complicated disputes that arise between employers and employees in all facets of the employment relationship. Ms. Sullivan has experience in bringing and defending a wide variety of employment-related claims, including claims for gender, race, national origin, disability, and age discrimination, retaliation, sexual harassment, claims under the Family Medical Leave Act, whistleblower claims, claims for enforcement of non-competition and non-solicitation agreements and other restrictive covenants, and claims for unemployment benefits.  Ms. Sullivan routinely advises employees and employers with respect to their legal rights and obligations and regularly represents clients in the drafting and negotiation of employment, termination and severance agreements.
Ms. Sullivan frequently also handles a diverse array of personal, business, and real estate litigation matters including claims involving personal injury, breach of contract, fraud and misrepresentation, and claims for unfair and deceptive trade acts and practices.
Ms. Sullivan graduated from Brown University, with honors, and received her law degree, with honors, from the University of Connecticut.  Her bar admissions include:
Massachusetts
New York
Connecticut
United States District Court for the District of Massachusetts
United States District Court for the Southern District of New York
United States District Court for the District of Connecticut
United States Court of Appeals for the First Circuit
She is a member of the National Employment Lawyers Association and the Massachusetts Employment Lawyers Association.